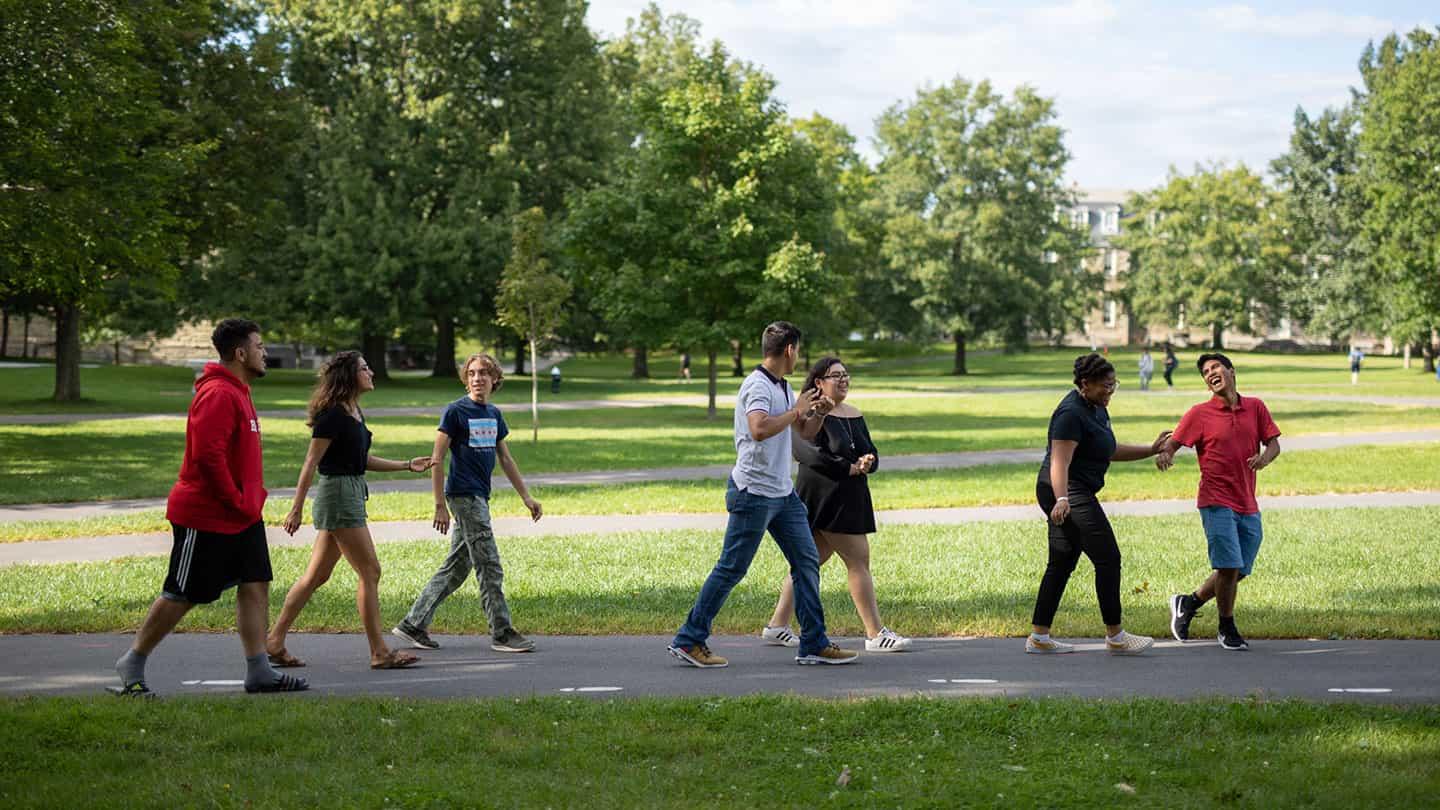 Arts & Sciences Admissions
Bring your passion, or find one here
The College of Arts & Sciences is the heart of the university. As an A&S student, you will be at the center of an academic community that is constantly generating new ideas.
You will learn from excellent teachers who will challenge you to expand your imagination, while you sharpen your critical and creative responses to all encounters. You will be a part of a group of impressive, independent and diverse thinkers, who will help you forge your own path to discovery and transformation.
The College embodies Ezra Cornell's founding vision where "any person can find instruction in any study."
A unique liberal arts experience
A unique liberal arts experience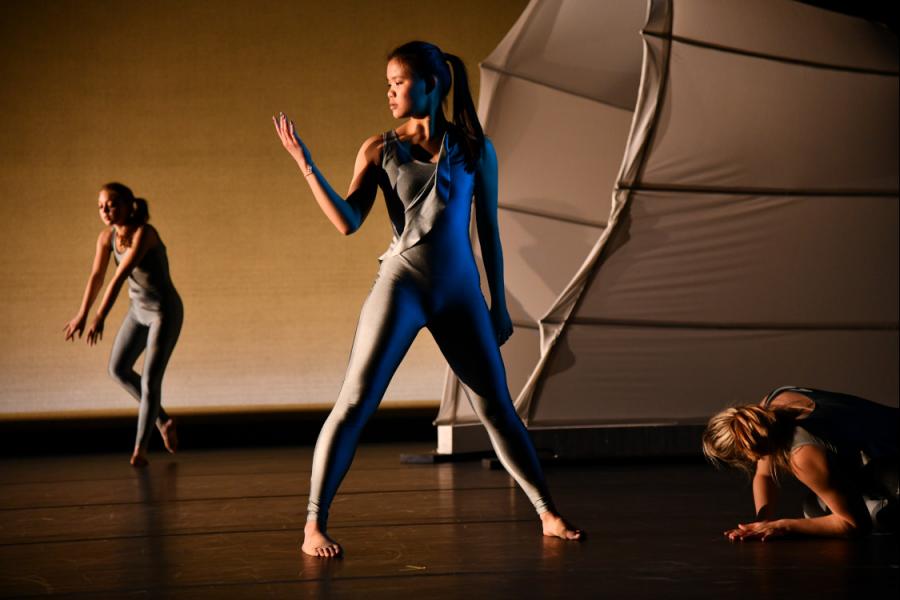 Opportunities abound at the nexus
As the largest college at Cornell, Arts & Sciences offers you access to an uncommonly diverse range of education and research opportunities. In addition to our 2,000+ courses, you'll have access to more than 2,000 additional courses at our six other professional and applied colleges and schools.
Because we offer classes on topics ranging from physics to punk culture, students from all across the campus take our classes, so your classrooms will be filled with artists, scientists, entrepreneurs, scholars, world-changers and students with any kind of interest you can dream up.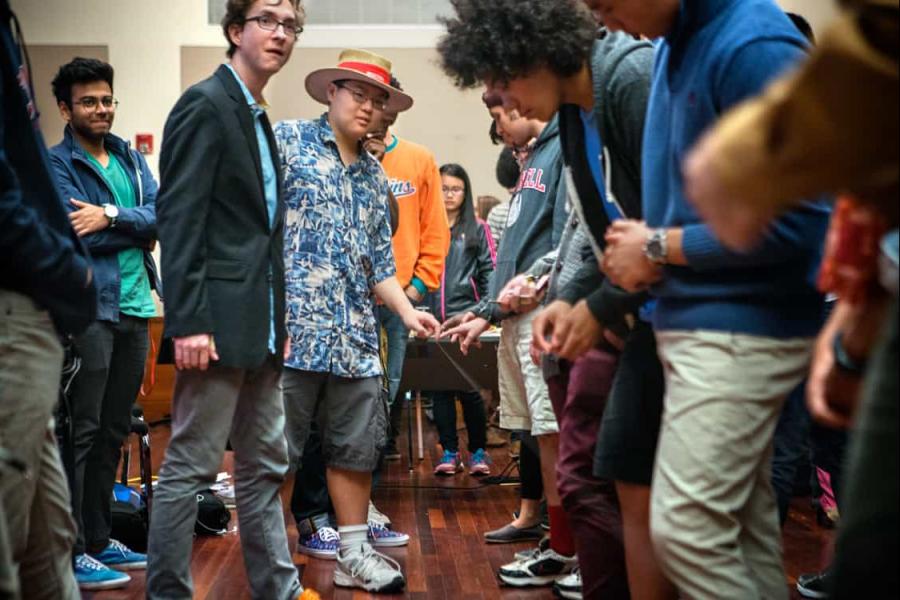 Classes that stretch your mind, support for your journey
Faculty in the College create innovative classes that encourage you to follow your curiosity and to try out new ideas, learn about new people and challenge yourself – embracing the best parts of a liberal arts education. Our requirements offer a unique degree of flexibility for you to discover what truly makes you come alive.
The A&S curriculum is designed so you can work closely with inspiring liberal arts faculty and take full advantage of the resources of a leading research university. When you need help along the way, our vast array of student services staff are there, offering extra academic support, health and wellness resources, advice about classes and majors and guidance and connections related to careers or graduate schools.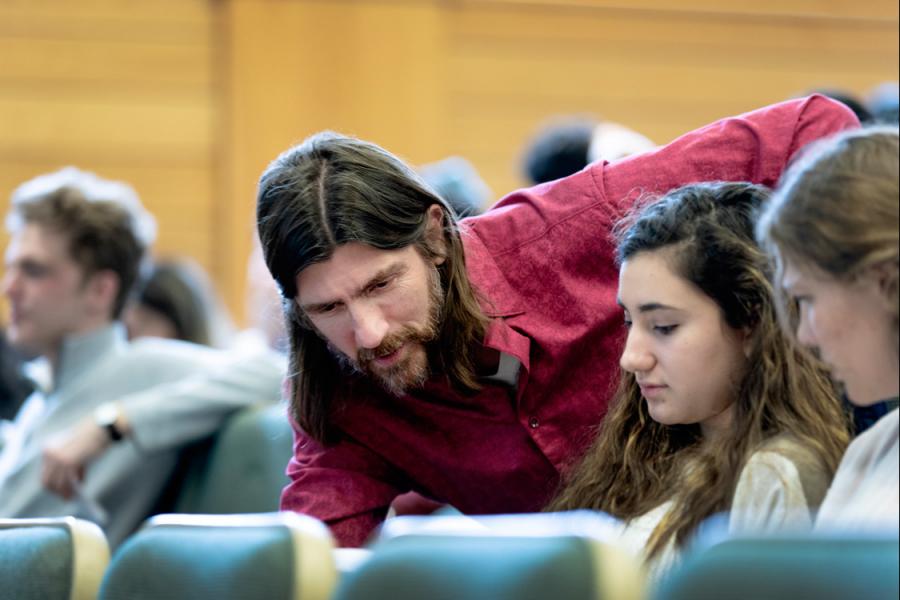 Find your place
Find your place
How will you fit into the A&S community?
Because the College of Arts & Sciences includes majors spanning the humanities, social sciences and physical sciences, you'll be sure to find kindred spirits who share your academic interests. And the university's vast offering of more than 1,000 student clubs means you also can connect with people who love the same things you do.
Our students are motivated, inspired and sincere. People say we're one of the friendliest Ivies and we're proud of that. You'll find that our students challenge themselves academically and look forward to successful careers with impact, but they're also preparing themselves for a meaningful life and purpose drives much of what they pursue.
If you have these qualities, you're likely to thrive here, where you can work collaboratively with faculty and other students to understand the toughest questions and take on the world's greatest challenges
'I learned to let my goals be limitless'
Our students follow their own pathways to discovery during their time at Cornell. Read a few of their stories to find out about the classes, activities, friends and professors who made their experiences here transformational.
I would found an institution where any person can find instruction in any study.

Ezra Cornell on October 7, 1868, at the official dedication of Cornell University
Equity and diversity
Equity and diversity
'Any person, any study'
Our cofounders were committed to creating a university that was open to all individuals. And Ezra Cornell's motto is something we have in our minds every day, as we constantly strive for a more equitable and inclusive atmosphere for all. Diversity takes on a broad meaning at Cornell and specifically in the College of Arts & Sciences.
The university takes its commitment to diversity seriously, undertaking numerous initiatives including the Presidential Task Force on Campus Climate and the Provost's Task Force to Enhance Faculty Diversity. We know this commitment is one that requires constant work and attention and that work continues.
60 & 50
Students come from 60 countries and all 50 states
40+
Our offerings allow students to choose from 42 majors and 69 minors
11.3%
11.3 percent of our students are the first in their family to attend college
A global university
Offering a world of options to international students
The College of Arts & Sciences has welcomed international students with open arms throughout its history, with its American liberal arts and sciences education that allows you to explore all of your interests.
We can help, supporting you as you take a variety of classes to find the discipline that you love. And with staff across campus who understand the special needs and challenges of international students, we can smooth your transition to learning in the U.S.
International student application process
Unlimited opportunities
Unlimited opportunities
Career opportunities
What will you do with a degree from A&S?
Your liberal arts education will help you understand the foundations of knowledge, inquiry and creativity and prepare you for this era of rapid social, technological, economic and environmental change.
After graduation, you could go on to a prestigious graduate program, pursue an advanced professional degree or go directly into a challenging and rewarding career.
Starting your journey