Arts Unplugged
The College of Arts & Sciences' Arts Unplugged series brings research and creative works into the public sphere for discussion and inspiration. These outreach events invite a broad audience to explore the work of scholars and faculty from all disciplines, all backgrounds and all time periods and to celebrate the impact that work continues to have on our daily lives.
Aftershocks: Geopolitics Since the Ukraine Invasion
Aftershocks: Geopolitics Since the Ukraine Invasion 
Sept. 22, 2022, 5:30-7:00 p.m.
Schwartz Center for the Performing Arts
430 College Avenue, Ithaca, NY
As the war in Ukraine rages on, how is the ground shifting across Eurasia and beyond? Leading journalists and scholars covering Russia, Europe, China and the global political landscape will discuss how international relations, security, trade and economics are shifting in ways not seen since World War II.
The in-person event will feature:
Ann Simmons, the Wall Street Journal's Moscow Bureau Chief
Mark Landler, the New York Times' London Bureau Chief
Peter Katzenstein, the Walter S. Carpenter, Jr. Professor of International Studies
Jessica Chen Weiss, the Michael J. Zak Professor for China and Asia-Pacific Studies 
Ray Jayawardhana, the Harold Tanner Dean in the College of Arts and Sciences, will moderate the discussion.
News about Arts Unplugged
News about Arts Unplugged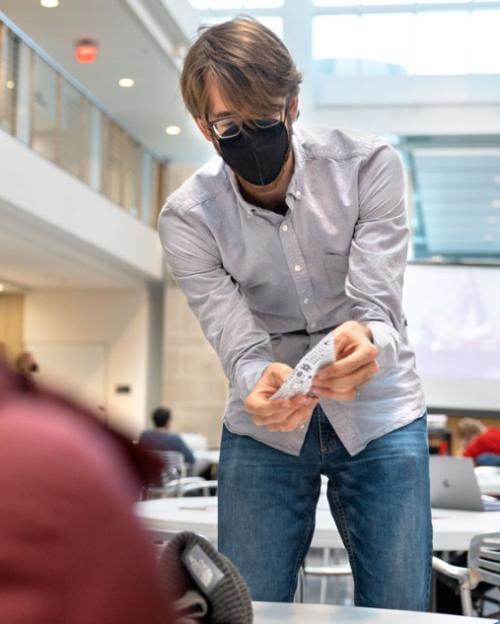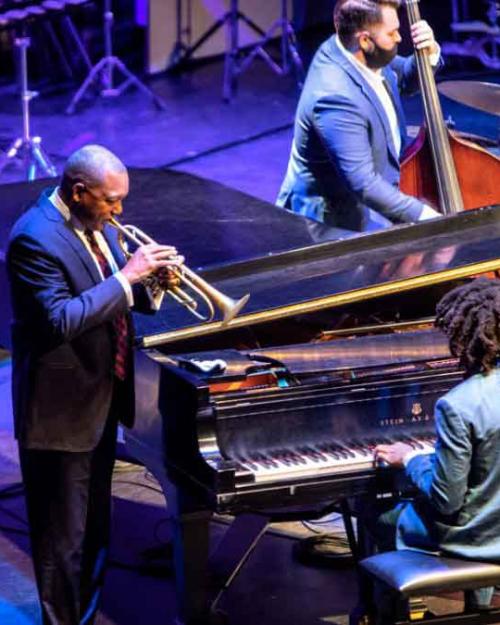 A.D. White Professor-At-Large
Past Events
Past Events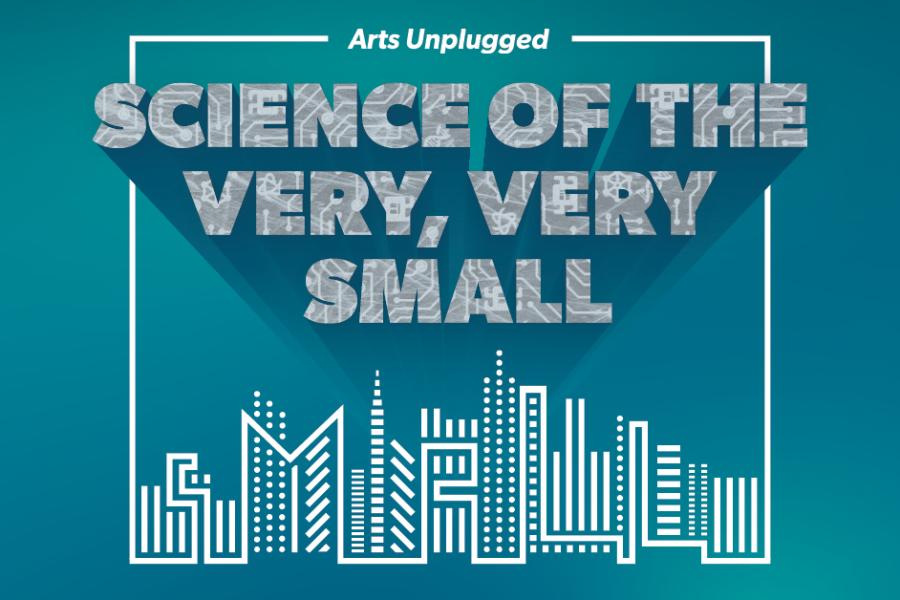 Science of the Very, Very Small 
March 9, 2022, 4:30-6:30 p.m.
The "science of the very, very small" offers possible solutions for everything from the energy crisis to disease. Ideas that once existed only in science fiction are becoming reality and Cornell scientists are leading the way in nanoscale and quantum materials research. In this virtual Arts Unplugged, we explored some of these exciting innovations – and their ramifications for human society. 
Presentations:
Welcome - Dean Ray Jayawardhana, Harold Tanner Dean of Arts and Sciences
Introduction - Natalie Wolchover, Zubrow Distinguished Visiting Journalist Fellow, moderator
Walking nanorobots with brains – Itai Cohen, professor of physics
Manipulating genes with nanotech – Ailong Ke, professor of molecular biology and genetics, and Julia Markovits, associate professor of philosophy
Discovering the particles that define us – Liam McAllister, professor of physics, and Peter Wittich, professor of physics and director of the Laboratory of Elementary Particle Physics 
Intermission: Creating origami robots demonstration – Michael Reynolds, M.S. '17, Ph.D. '21, postdoctoral associate, Smith School of Chemical and Biomolecular Engineering, College of Engineering; and announcement of "Envisioning the Future" contest winners
The interplay of science and fiction – Roald Hoffmann, Nobel Laureate in Chemistry and Frank H. T. Rhodes Professor, Emeritus; Liliana Colanzi, M.A. '14, Ph.D. '17, assistant professor of Romance Studies; and Lyrae Van Clief-Stefanon, associate professor of literatures in English
Designing worlds at the nanoscale – Eun-Ah Kim, professor of physics; Brad Ramshaw, The Dick and Dale Reis Johnson Assistant Professor of physics; and John Marohn, professor of chemistry and chemical biology
Audience Q&A
Envisioning the Future Contest
Send us your written description (200-word limit) or a visual representation of how you think nanoscience will change our world. What advances will genetics bring us? How could microscopic robots change agriculture, disaster relief, medicine? Could tiny technology change the way we communicate, travel, live? The winning scenarios will be posted online and shared during the March 9 event; winners in the elementary, middle/high school and adult categories will also receive a gift certificate to a local business.
Intermission: Making origami robots
Any square piece of paper can be used; a template for an origami square that can be printed at home will be distributed before the event, and during intermission the link to the template will be shared. During intermission, physicist Michael Reynolds will demonstrate how to make one of the origami robot designs used by Cornell researchers. Download an origami template here.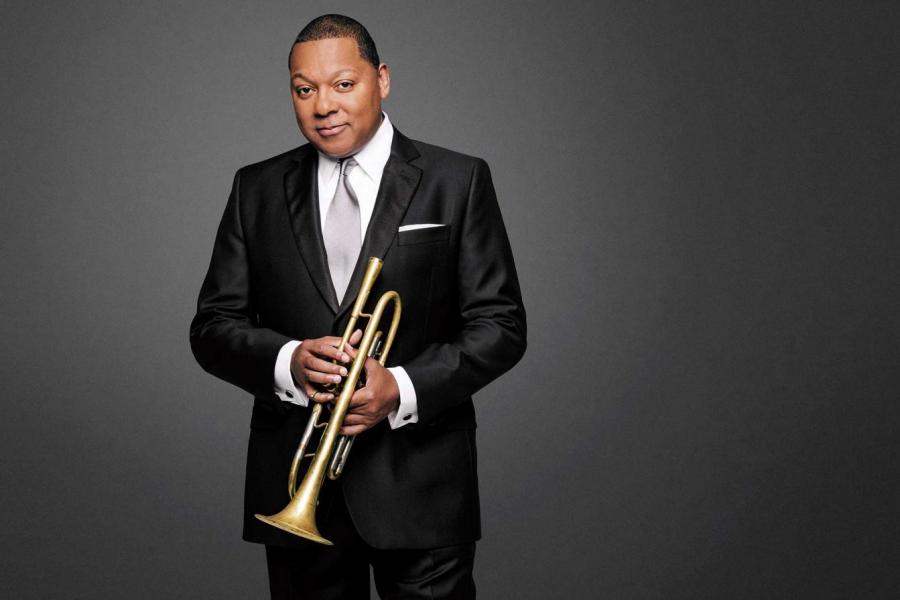 An Evening with A.D. White Professor at Large Wynton Marsalis and the Cornell Wind Symphony
Cornell welcomed Pulitzer and Grammy-winning artist Wynton Marsalis as A.D. White Professor-at-Large for a concert with the Cornell Wind Symphony on Nov. 6, 2021.  The concert at Bailey Hall was conducted by Barbara & Richard T. Silver '50, MD '53 Assistant Professor of Music James Spinazzola, along with Marsalis and his rhythm section. They performed a wide-ranging program including ragtime, blues, and jazz. Marsalis also offered a talk, "The University's Place in Promoting American Democracy in the Disciplines."
Policy, Politics and Ethics of the Coming AI Revolution
A free virtual event powered by eCornell
Thursday, April 15 at 7 p.m.
Watch the event here.
Join us for an interactive discussion with leading experts on the enormous changes and considerations of how we can enact policy that supports democracy and an ethical society as AI technology continues to expand.
Moderated by Andrew Ross Sorkin '99, of CNBC and The New York Times .
The Fourth Industrial Revolution (4IR) is characterized by the fusion of the digital, biological and physical worlds. Artificial intelligence (AI) is central to this new era, and its influence on our lives is growing quickly. Given the enormity and the breathtaking pace of technological change, not to mention the tremendous promise and the potential peril, it is critical to examine the roles of policy, politics and ethics in shaping emerging technology – and vice versa.
Researchers in Cornell's Tech Policy Lab warn of the expanding gap between technology and policy, and draw upon the broadest range of disciplines to learn how AI can empower as well as pose challenges to governments. Cornell's Moral Psychology research group in our Sage School of Philosophy leads the world in the study of ethical human behavior, and is applying the framework of moral decision-making to the complex issues related to the ethical use of technology in the 4IR.               
Students in the Milstein Program in Technology & Humanity, who are researching the use of artificial intelligence on social media, have created a quiz to test your ability to distinguish AI-generated content from human-generated content. See how you fare by taking the quiz here.
How has politics already been shaped and disrupted by technology and artificial intelligence?
If intelligent machines are going to be a part of our political system, can they make ethical decisions?
How can we develop public policy that harnesses the positive aspects of artificial intelligence? 
How can malicious actors be reined in, and how can we minimize their potential to harm our democracy? 
John L. Wetherill Professor
Government, Milstein Program in Technology & Humanity
Klarman Postdoctoral Fellow
Government
Professor, Director of Cognitive Science
Philosophy, Psychology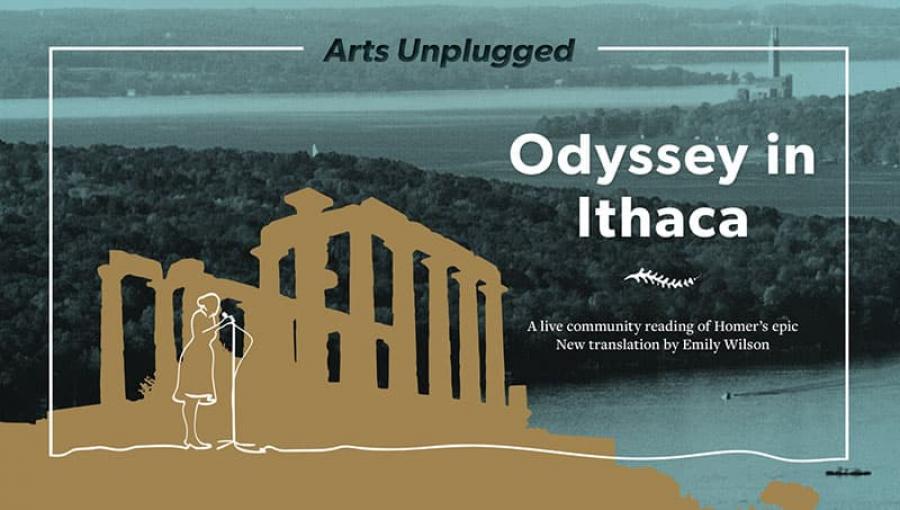 Odyssey in Ithaca
From tales of sinking ships to murderous fights to bedroom shenanigans, a cast of 75 readers told the story of Homer's "Odyssey" during a daylong event in Klarman Hall, our inaugural Arts Unplugged event. The reading, spearheaded by Athena Kirk, assistant professor of classics, featured speakers from the community and local colleges, state and local representatives, as well as special audio segments from Annie Lewandowski, senior lecturer in music.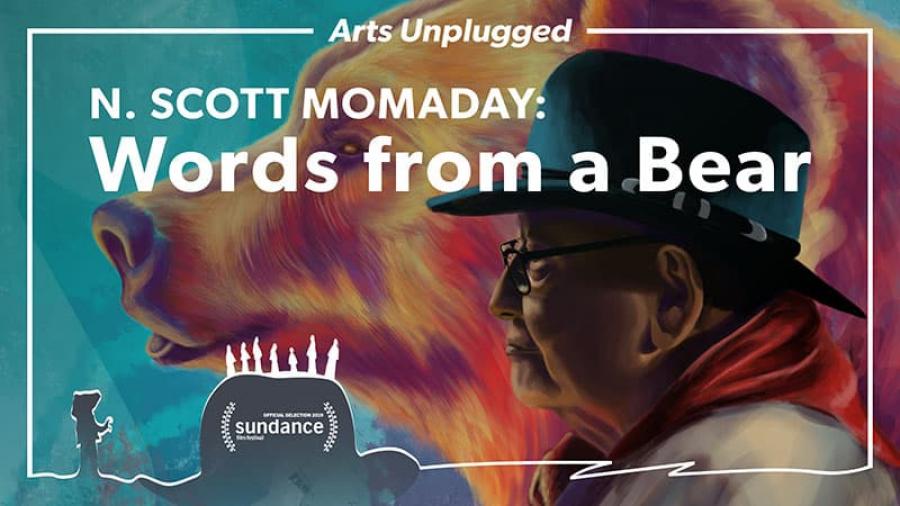 Words from a Bear
Cornell's newest film professor, Jeff Palmer, shared advice for creating a Sundance documentary and screened his latest feature film during our second Arts Unplugged event at the Schwartz Center for the Performing Arts. "Words from a Bear," Palmer's first feature film, explores the creative works of N. Scott Momaday. Our event also included a talk by Gus Palmer, professor emeritus at the University of Oklahoma, and one of the narrators of the film.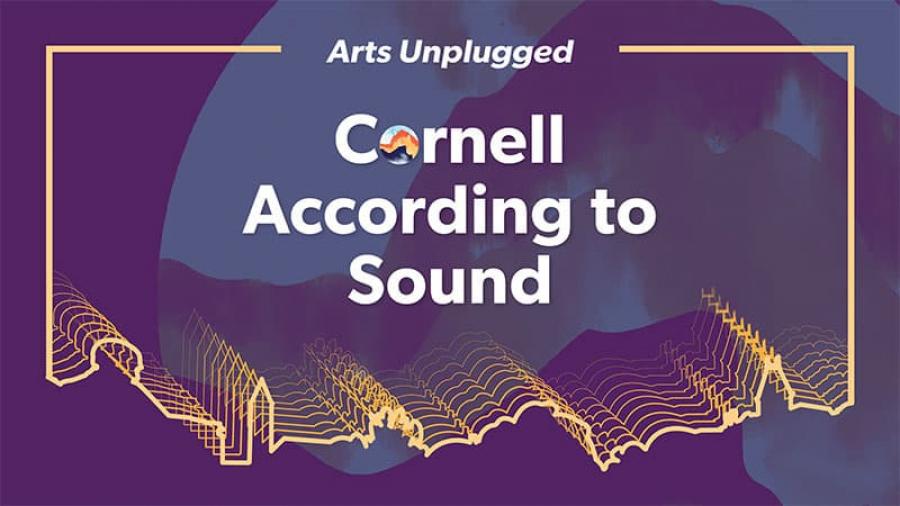 Cornell According to Sound
Our third event in the series featured a sonic look at campus, brought to us by Chris Hoff '02 and Sam Harnett, creators of The World According to Sound. The duo spent the fall semester finding and recording sounds across the university – from fish and frogs, to Latin speakers and dirt. Along with four performances at the Schwartz Center, listeners were able to visit five pop-up listening stations across campus to help them become more aware about the role and impact of sound in their lives.
Cornell Celebrates Toni Morrison
Cornell Celebrates Toni Morrison
A yearlong series honoring our beloved alumna and literary icon on the 50th anniversary of her first book, "The Bluest Eye"
Toni Morrison at 90
Feb. 18, 2021
A colloquium featuring a panel of international Morrison scholars coincided with Toni Morrison's 90th birthday. Participants discussed Morrison's literary legacy and her scholarly work. This event was livestreamed and powered by eCornell. Watch this event now!
Past event: Encore presentation of "The Bluest Eye" reading
Feb. 19, 2021, powered by eCornell
Past event:"The Pieces I Am" Screening and talkback
Feb. 15-20, 2021
Viewers could watch the documentary of Morrison's life free on demand, then participate in a talkback. View the talkback on Facebook here.
Past event: "The Bluest Eye" reading
Oct. 8, 2021
Hear "The Bluest Eye" read in its entirety by Morrison scholars, authors, poets, celebrities and members of the Cornell and Ithaca communities, including memorable photos and archival footage of Morrison. Please note that "The Bluest Eye" was read in its entirety and does includes racially-charged language and scenes of sexual violence. See this story for a discussion about this issue.
Past event: Toni Morrison Teach-in
Oct. 15, 2021
Toni Morrison Teach-In. Listen to Cornell faculty talk about Morrison's work and her impact, followed by a Q&A. Powered by eCornell. 
 Watch this event (Individual faculty video links below)
Other activities/events included:
Writing is really a way of thinking — not just feeling but thinking about things that are disparate, unresolved, mysterious, problematic or just sweet.

– Toni Morrison