Arts Unplugged
The College of Arts & Sciences' Arts Unplugged series brings research and creative works into the public sphere for discussion and inspiration. These outreach events invite a broad audience to explore the work of scholars and faculty from all disciplines, all backgrounds and all time periods and to celebrate the impact that work continues to have on our daily lives.
Cornell Celebrates Toni Morrison
Cornell Celebrates Toni Morrison
A yearlong series honoring our beloved alumna and literary icon on the 50th anniversary of her first book, "The Bluest Eye"
Toni Morrison at 90
Feb. 18, 2021
A colloquium featuring a panel of international Morrison scholars will coincide with Toni Morrison's 90th birthday. Participants will discuss Morrison's literary legacy and her scholarly work. This event will also be livestreamed and powered by eCornell. Watch this event now!
Encore presentation of "The Bluest Eye" reading
Feb. 19, 11 a.m. to roughly 6 p.m., online powered by eCornell
"The Pieces I Am" Screening and talkback
Feb. 15-20, talkback at 4 p.m. Feb. 20
View the documentary of Morrison's life free on demand, then join us for a talkback. View the talkback on Facebook here.
Celebrating Toni Morrison: A Community Book Reading & Conversation
Zoom event March 15, 2021 at 7 p.m.
Coordinated by the John Henrik Clarke Africana Library at Cornell University, Black Girl Alchemists at Southside Community Center, and Buffalo Street Books. We'll be reading the first and last books in Morrison's canon, "The Bluest Eye" and "God Help the Child." Limited copies of both titles will be made available free to community members. Register here!
Past event: "The Bluest Eye" reading
Oct. 8, 11 a.m. to 6 p.m.
Hear "The Bluest Eye" read in its entirety by Morrison scholars, authors, poets, celebrities and members of the Cornell and Ithaca communities. Event streams from 11 a.m. to 6 p.m., powered by eCornell, and will include memorable photos and archival footage of Morrison. Please note that "The Bluest Eye" will be read in its entirety and does includes racially-charged language and scenes of sexual violence. See this story for a discussion about this issue.
Past event: Toni Morrison Teach-in
Oct. 15, 4:30-6 p.m.
Toni Morrison Teach-In. Listen to Cornell faculty talk about Morrison's work and her impact, then participate in a Live Q&A. Recordings of the faculty talks are available at the links below so you can view them on your own time before the live session. Powered by eCornell. 
See videos below.
Other activities/events include
Writing is really a way of thinking — not just feeling but thinking about things that are disparate, unresolved, mysterious, problematic or just sweet.

– Toni Morrison
Past Events
Past Events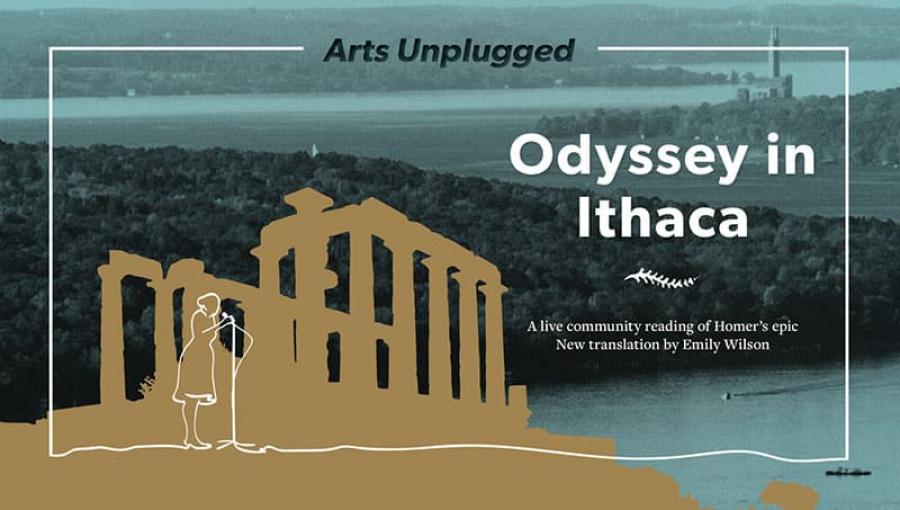 Odyssey in Ithaca
From tales of sinking ships to murderous fights to bedroom shenanigans, a cast of 75 readers told the story of Homer's "Odyssey" during a daylong event in Klarman Hall, our inaugural Arts Unplugged event. The reading, spearheaded by Athena Kirk, assistant professor of classics, featured speakers from the community and local colleges, state and local representatives, as well as special audio segments from Annie Lewandowski, senior lecturer in music.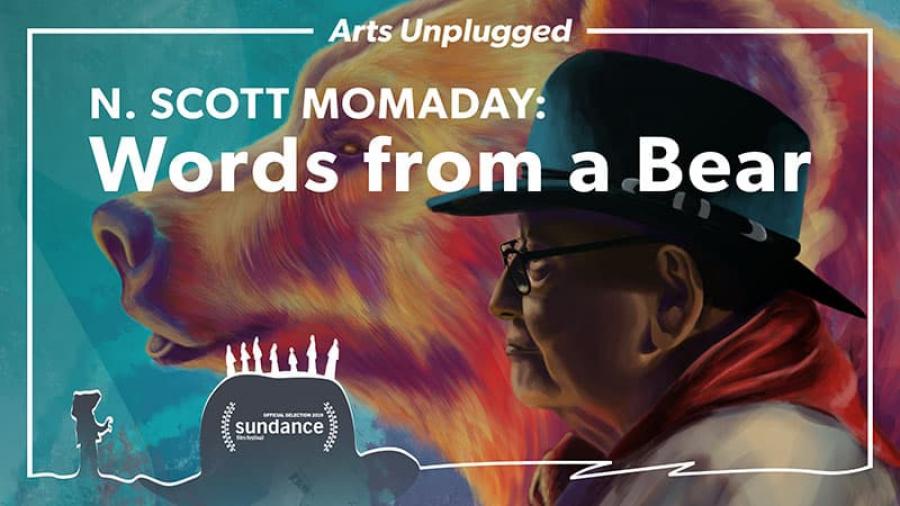 Words from a Bear
Cornell's newest film professor, Jeff Palmer, shared advice for creating a Sundance documentary and screened his latest feature film during our second Arts Unplugged event at the Schwartz Center for the Performing Arts. "Words from a Bear," Palmer's first feature film, explores the creative works of N. Scott Momaday. Our event also included a talk by Gus Palmer, professor emeritus at the University of Oklahoma, and one of the narrators of the film.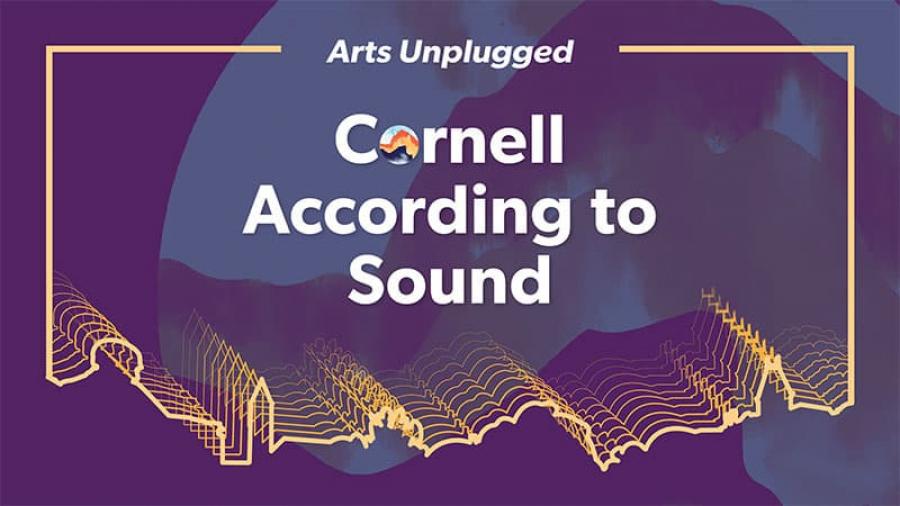 Cornell According to Sound
Our third event in the series featured a sonic look at campus, brought to us by Chris Hoff '02 and Sam Harnett, creators of The World According to Sound. The duo spent the fall semester finding and recording sounds across the university – from fish and frogs, to Latin speakers and dirt. Along with four performances at the Schwartz Center, listeners were able to visit five pop-up listening stations across campus to help them become more aware about the role and impact of sound in their lives.
News about Arts Unplugged
News about Arts Unplugged