From
the
Big Red
to
the
Red Carpet
Starring Scott Ferguson '82 &
Michael Kantor '83
The College of Arts & Sciences' Arts Unplugged series brings research and creative works into the public sphere for discussion and inspiration. These outreach events invite a broad audience to explore the work of scholars and faculty from all disciplines, all backgrounds and all time periods and to celebrate the impact that work continues to have on our daily lives.
From the Big Red to the Red Carpet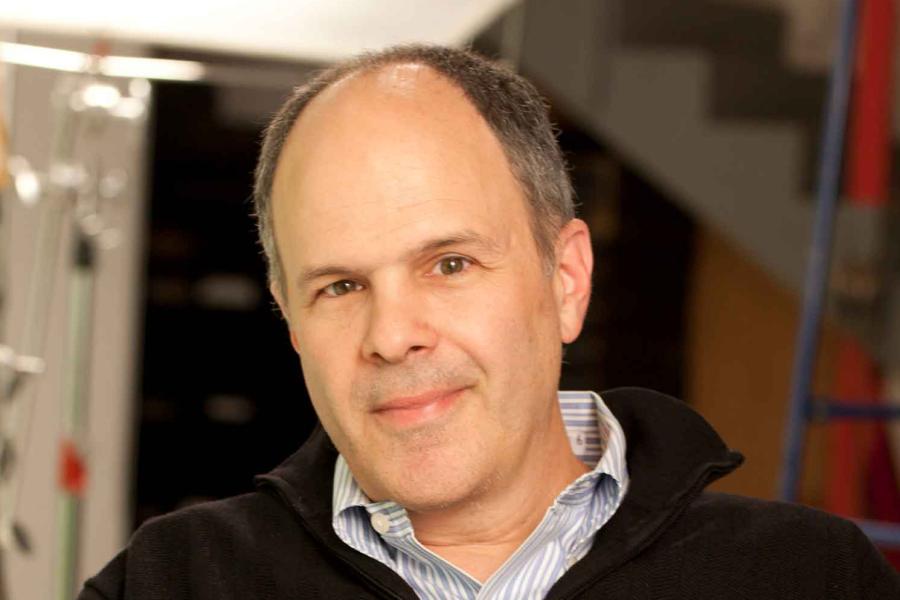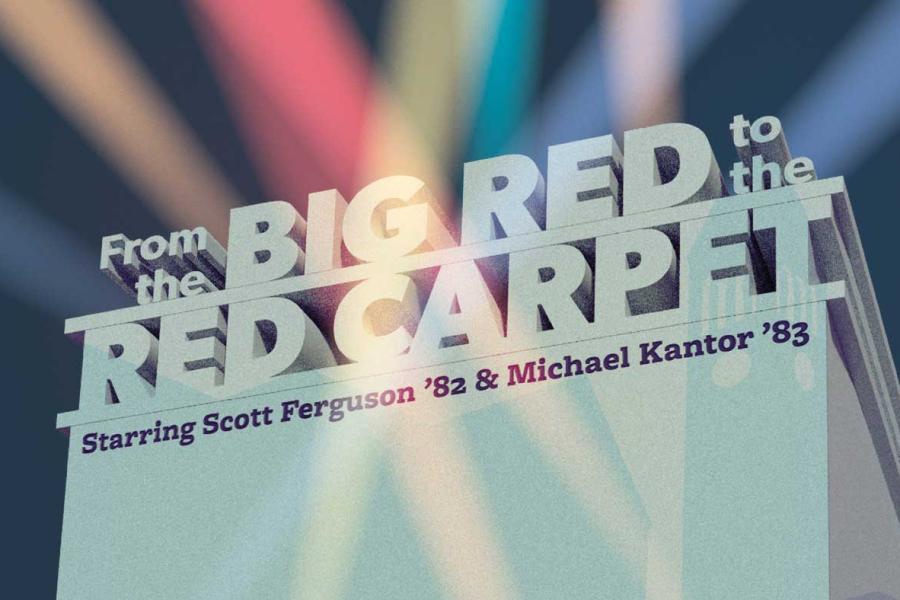 From the Big Red to the Red Carpet: A two-day visit with alumni filmmakers Scott Ferguson '82 and Michael Kantor '83
March 28-29, 2023
Cornell alums Scott Ferguson and Michael Kantor will reflect on their award-winning careers in film and television production. The pair — Cornell classmates — will discuss their parallel paths in narrative and documentary filmmaking from their student days at Cornell to their current roles as executive producers of HBO's "Succession" and the PBS series "American Masters," respectively. 
Sharing clips and stories from nearly four decades of work, Kantor and Ferguson will offer an inside look at the dynamic role of a producer and offer tips and tricks for making it in the entertainment industry.
The Wednesday screenings will also include special Zoom visits from Dr. Anthony Fauci and an actor from "Succession." Stay tuned for more news!
Tuesday, March 28
6 p.m. A conversation with clips, moderated by PMA Associate Professor Austin Bunn, Cornell Cinema, Willard Straight Hall
Immediately followed by a Red Carpet Reception, Willard Straight Hall Memorial Room, featuring food, selfie stations with Emmys, a chance to meet the producers and other activities. 
The talk will also be livestreamed as a keynote at eCornell. Register here to take part virtually.
 Wednesday, March 29
5:30 p.m. Sneak-peek screening from Season 4 of "Succession," followed by Q&A with Ferguson and Zoom visit from an actor from the show, Cornell Cinema, Willard Straight Hall
7:30 p.m. Screening of "Dr. Tony Fauci," Kantor's newest documentary about the star of the COVID pandemic response, followed by Q&A with Kantor in person and Fauci via Zoom, Cornell Cinema, Willard Straight Hall.
News about Arts Unplugged
News about Arts Unplugged
Past Events
Past Events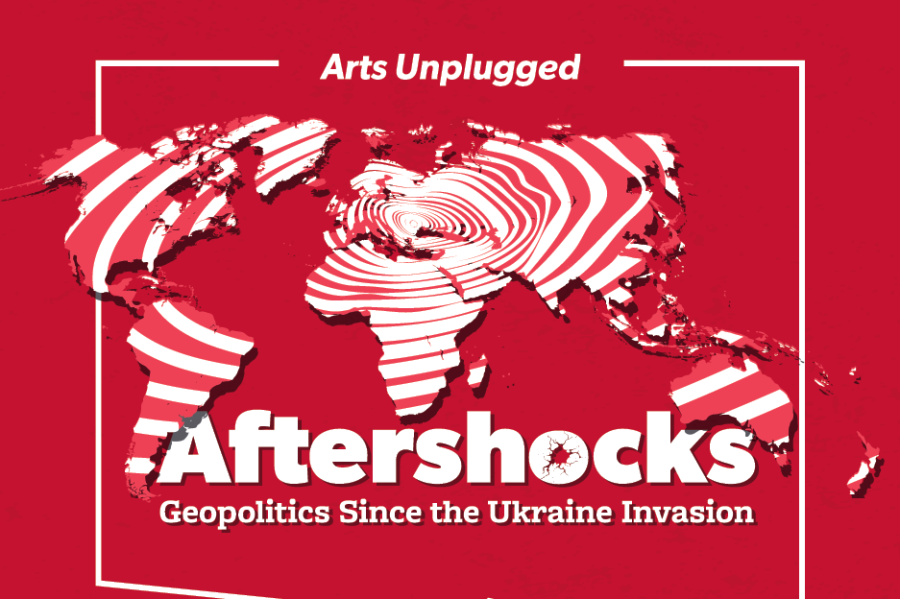 Aftershocks: Geopolitics Since the Ukraine Invasion 
Sept. 22, 2022
As the war in Ukraine raged on, we hosted a panel of leading journalists and scholars covering Russia, Europe, China and the global political landscape, who discussed how international relations, security, trade and economics are shifting in ways not seen since World War II.
The in-person event featured:
Ann Simmons, the Wall Street Journal's Moscow Bureau Chief
Mark Landler, the New York Times' London Bureau Chief
Peter Katzenstein, the Walter S. Carpenter, Jr. Professor of International Studies
Jessica Chen Weiss, the Michael J. Zak Professor for China and Asia-Pacific Studies 
Ray Jayawardhana, the Harold Tanner Dean in the College of Arts and Sciences, moderated the discussion.
Read more about Aftershocks here.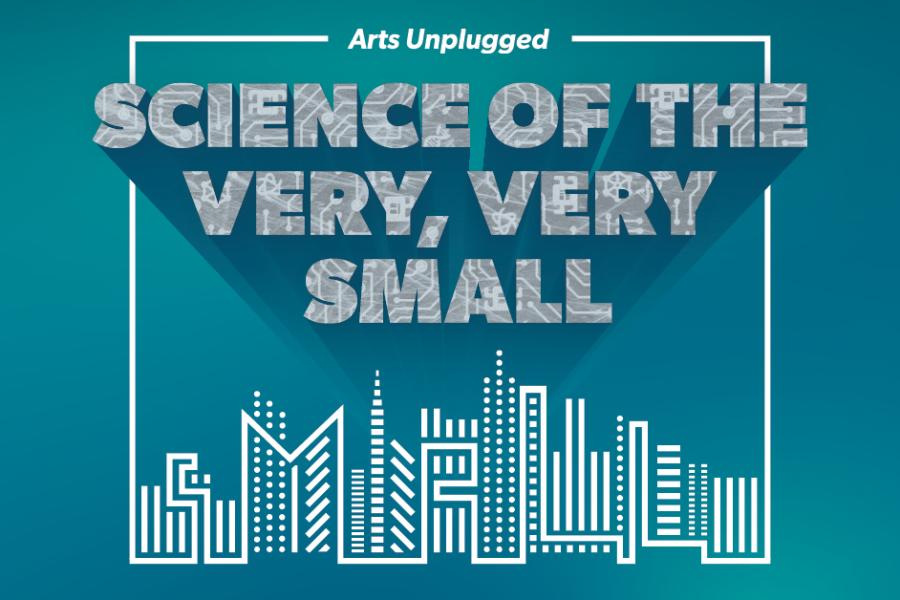 Science of the Very, Very Small 
March 9, 2022, 4:30-6:30 p.m.
The "science of the very, very small" offers possible solutions for everything from the energy crisis to disease. Ideas that once existed only in science fiction are becoming reality and Cornell scientists are leading the way in nanoscale and quantum materials research. In this virtual Arts Unplugged, we explored some of these exciting innovations – and their ramifications for human society. 
Presentations:
Welcome - Dean Ray Jayawardhana, Harold Tanner Dean of Arts and Sciences
Introduction - Natalie Wolchover, Zubrow Distinguished Visiting Journalist Fellow, moderator
Walking nanorobots with brains – Itai Cohen, professor of physics
Manipulating genes with nanotech – Ailong Ke, professor of molecular biology and genetics, and Julia Markovits, associate professor of philosophy
Discovering the particles that define us – Liam McAllister, professor of physics, and Peter Wittich, professor of physics and director of the Laboratory of Elementary Particle Physics 
Intermission: Creating origami robots demonstration – Michael Reynolds, M.S. '17, Ph.D. '21, postdoctoral associate, Smith School of Chemical and Biomolecular Engineering, College of Engineering; and announcement of "Envisioning the Future" contest winners
The interplay of science and fiction – Roald Hoffmann, Nobel Laureate in Chemistry and Frank H. T. Rhodes Professor, Emeritus; Liliana Colanzi, M.A. '14, Ph.D. '17, assistant professor of Romance Studies; and Lyrae Van Clief-Stefanon, associate professor of literatures in English
Designing worlds at the nanoscale – Eun-Ah Kim, professor of physics; Brad Ramshaw, The Dick and Dale Reis Johnson Assistant Professor of physics; and John Marohn, professor of chemistry and chemical biology
Audience Q&A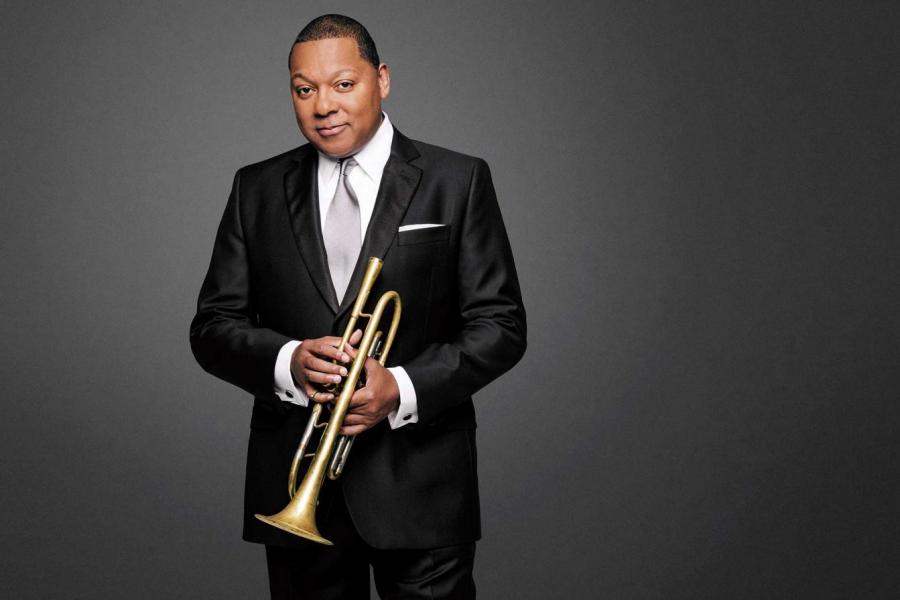 An Evening with A.D. White Professor at Large Wynton Marsalis and the Cornell Wind Symphony
Cornell welcomed Pulitzer and Grammy-winning artist Wynton Marsalis as A.D. White Professor-at-Large for a concert with the Cornell Wind Symphony on Nov. 6, 2021.  The concert at Bailey Hall was conducted by Barbara & Richard T. Silver '50, MD '53 Assistant Professor of Music James Spinazzola, along with Marsalis and his rhythm section. They performed a wide-ranging program including ragtime, blues, and jazz. Marsalis also offered a talk, "The University's Place in Promoting American Democracy in the Disciplines."
Policy, Politics and Ethics of the Coming AI Revolution
This interactive discussion with leading experts focused on the enormous changes and considerations of how we can enact policy that supports democracy and an ethical society as AI technology continues to expand.
Moderated by Andrew Ross Sorkin '99, of CNBC and The New York Times .
The Fourth Industrial Revolution (4IR) is characterized by the fusion of the digital, biological and physical worlds. Artificial intelligence (AI) is central to this new era, and its influence on our lives is growing quickly. Given the enormity and the breathtaking pace of technological change, not to mention the tremendous promise and the potential peril, it is critical to examine the roles of policy, politics and ethics in shaping emerging technology – and vice versa.
Students in the Milstein Program in Technology & Humanity, who are researching the use of artificial intelligence on social media, created a quiz to test your ability to distinguish AI-generated content from human-generated content. See how you fare by taking the quiz here.
How has politics already been shaped and disrupted by technology and artificial intelligence?
If intelligent machines are going to be a part of our political system, can they make ethical decisions?
How can we develop public policy that harnesses the positive aspects of artificial intelligence? 
How can malicious actors be reined in, and how can we minimize their potential to harm our democracy?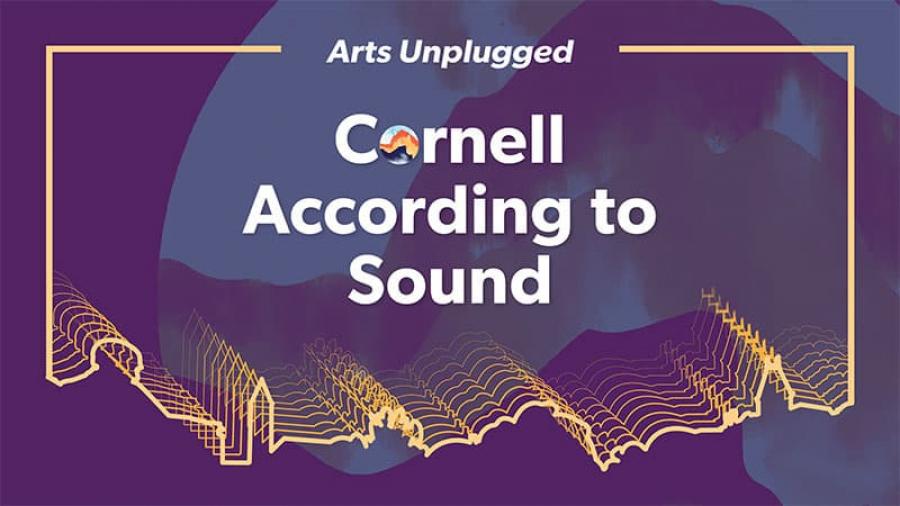 Cornell According to Sound
Our third event in the series featured a sonic look at campus, brought to us by Chris Hoff '02 and Sam Harnett, creators of The World According to Sound. The duo spent the fall semester finding and recording sounds across the university – from fish and frogs, to Latin speakers and dirt. Along with four performances at the Schwartz Center, listeners were able to visit five pop-up listening stations across campus to help them become more aware about the role and impact of sound in their lives.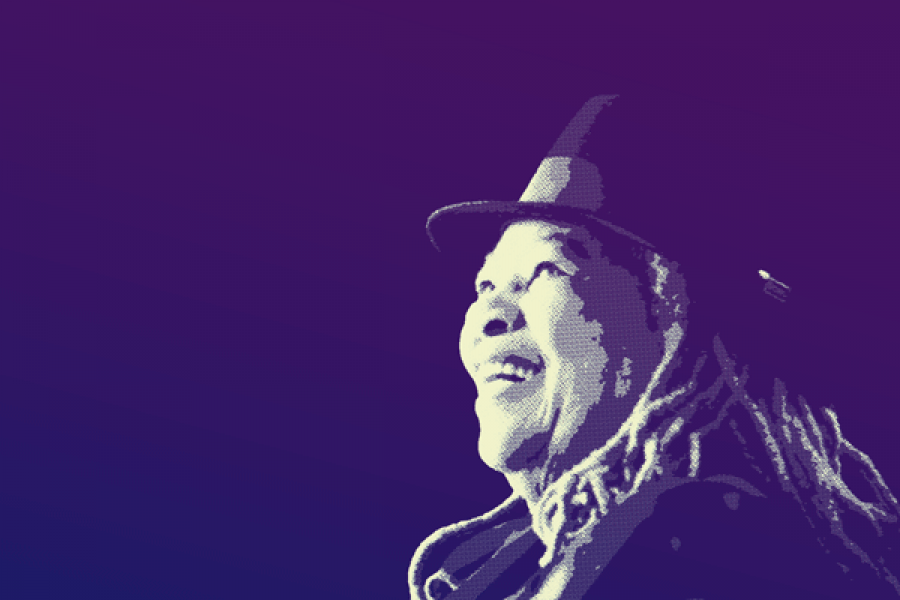 Cornell Celebrates Toni Morrison
The College hosted a yearlong series honoring our beloved alumna and literary icon on the 50th anniversary of her first book, "The Bluest Eye." Events included a "Toni Morrison at 90" colloquium to honor Morrison's 90th birthday, a reading of "The Bluest Eye," which included authors Ta-Nehisi Coates, Tayari Jones and Edwidge Danticat, activist Angela Davis, poets Sonia Sanchez and Kevin Young, as well as U.S. Poet Laureate Joy Harjo. Other events virtual screening of "The Pieces I Am," a documentary of Morrison's life at Ithaca's Cinemapolis theatre, an exhibit at Cornell University Libraries and a quilting project.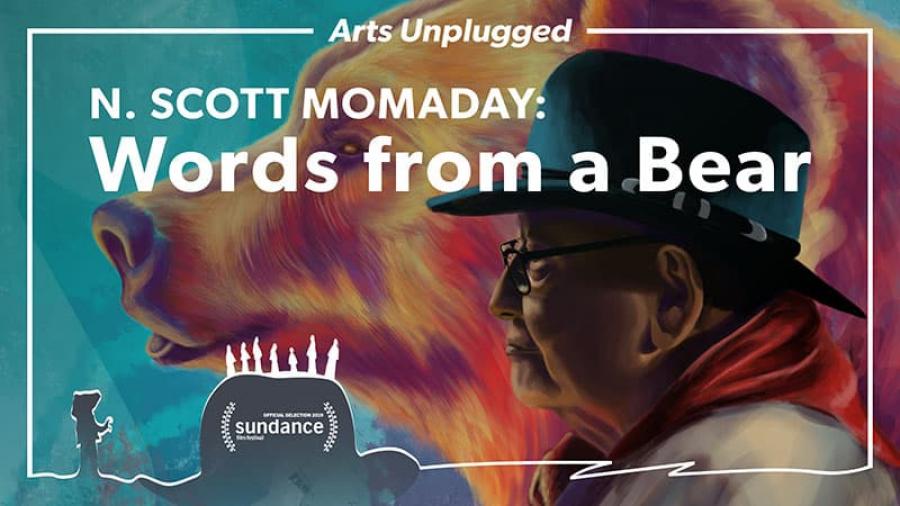 Words from a Bear
Cornell's newest film professor, Jeff Palmer, shared advice for creating a Sundance documentary and screened his latest feature film during our second Arts Unplugged event at the Schwartz Center for the Performing Arts. "Words from a Bear," Palmer's first feature film, explores the creative works of N. Scott Momaday. Our event also included a talk by Gus Palmer, professor emeritus at the University of Oklahoma, and one of the narrators of the film.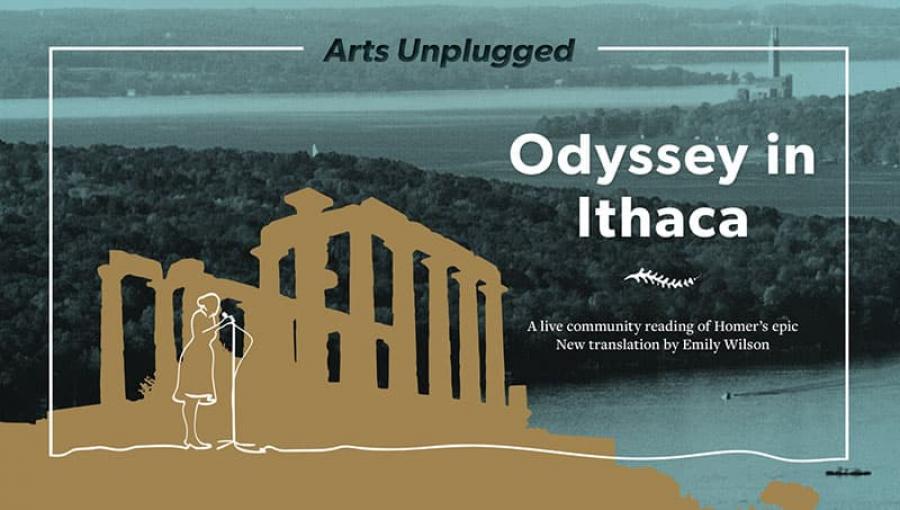 Odyssey in Ithaca
From tales of sinking ships to murderous fights to bedroom shenanigans, a cast of 75 readers told the story of Homer's "Odyssey" during a daylong event in Klarman Hall, our inaugural Arts Unplugged event. The reading, spearheaded by Athena Kirk, assistant professor of classics, featured speakers from the community and local colleges, state and local representatives, as well as special audio segments from Annie Lewandowski, senior lecturer in music.