Visit A&S Virtually
Visit Cornell Arts & Sciences...virtually
The College of Arts & Sciences is at the center of Cornell, providing our students with a superb liberal arts and sciences education, as well as access to all of the resources of a large research institution. No matter what you want to study, you'll find faculty, staff and other students to encourage you on your journey.
Welcome to the center of Cornell
An introduction to the College of Arts & Sciences
As the largest college at Cornell, Arts & Sciences offers you access to an uncommonly diverse range of academic and research opportunities. In addition to our 2,000+ courses, you'll have access to more than 2,000 additional courses in Cornell's six other professional and applied colleges and schools.
An innovative and engaged curriculum
Classes that stretch your mind, support for your journey
Faculty in the College create innovative classes that encourage you to explore your interests broadly across the College and throughout Cornell. With up to two years before you declare a major, your educational path will be defined by structured flexibility and guided by your own academic interests.
Advice, mentorship and council
Support for your academic and personal journey
As a student in the College of Arts & Sciences, you will join our community of scholars, known for our intellectual rigor and engaged in deep and broad research. You will also have the chance to take advantage of many unique academic opportunities available only to our students.
As you make your way through Cornell, you will be supported by a faculty advisor, advising dean and student ambassador. Whether your interests are focused or varied, A&S advisors will help you select an inspiring and balanced schedule, and a rewarding college career path.
Time to apply
The application process, and what we look for
Admissions advisors are looking for academic excellence, intellectual curiosity, your commitment to a liberal arts education and your demonstrated record of having a positive impact on your community.
Explore the College
Explore the College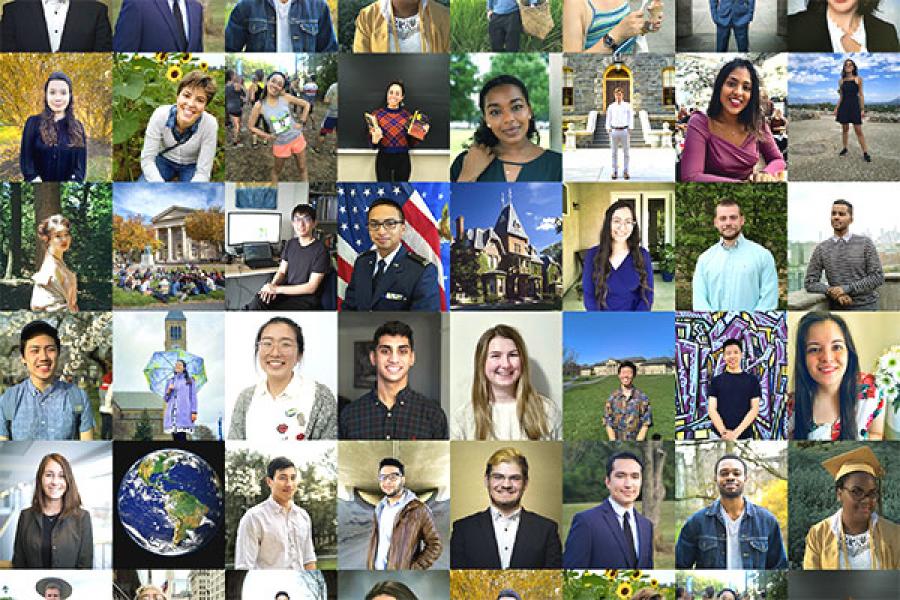 Extraordinary Journeys: The Class of 2020
Explore the extraordinary journeys of this year's graduates and see how their paths have prepared them not only for a successful and meaningful career, but also for a life well lived. Photos this year come from the students themselves.