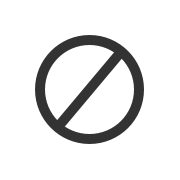 Although Cornell classes have moved remotely for the semester, ten members of the Cornell Orchestra are still meeting weekly by Zoom with their mentees – elementary school orchestra students from Cayuga Heights Elementary School.
"The mentors have motivated and challenged my children in their playing," said parent Gretchen Ryan '97, whose sons Gabriel and Luka have mentors through the program. "They have worked through tough spots in songs and have supported them when they are frustrated or think they can't do something."
Although the mentorship program had been going on informally for three years, the program took on a more formal shape this spring. Working to expand music department contributions to the community beyond performances alone, Cornell Concert Series manager Deborah Justice had been laying the groundwork to transition the program into a credit-bearing course. The pieces fell into place when Katherine Kilburn, Cornell's interim director of orchestras, joined the faculty last fall. Working together, the two women were able to put plans into action.
Along with their mentoring visits with kids, the Cornell students also met bi-weekly with professional musicians and teachers from throughout the area — including Andi Merrill, founder and director of Opus Ithaca and Sarah Cummings of Ithaca Talent Education and the Cayuga Chamber Orchestra — who shared insights about working with young musicians.
Earlier this year, when classes were in session, the Cornell mentors met with their young students either weekly or every other week on campus in practice rooms reserved for them.
"We are just a group of students who love what music has brought us, and we want to help our mentees have the same experience," said Hannah Faulwell '22, one of the mentors. "A little bit of individual attention goes a long way, especially when the goal of that attention is purely to inspire. We want to help our mentees understand that their time spent practicing (which they may not always be excited about) is setting them on a path to be a lifelong musician, like we are, and that being a lifelong musician is something worth practicing for."
There were so many elementary school students interested that some orchestra members took on more than one mentee. Now that most Cornell students are living back home and public school kids are also learning from home, their meetings have moved online.
"Some students are dealing with challenging situations, including one elementary student who couldn't bring her instrument home to Italy because it was a school instrument," Kilburn said. "So her mentor is working with her on melody, rhythm, harmony. The mentors are being very creative about how they're continuing to strengthen their mentees' musical skills and support and inspire them."
Gabriel Ryan-O'Connor, 9, and his brother, Luka, who is also 9, say it's not the same seeing their mentors on the computer rather than in person, but at least they get to play together. Gabriel plays the cello and trombone and Luka plays the violin and oboe.
"I've learned that it's more fun than I thought possible to play the cello," Gabriel said. "Andy taught me how to play some notes that I didn't know how to play, and rhythm. He is very good at playing the cello."
"Working with Alex has made me a better player," Luka said. "I learned about posture and moving my violin up higher on my shoulder."
Kirkland Sugrim '21, has been involved in the mentoring program since his freshman year, so he's watched one of his mentees, Jack Pieretti, grow from third to sixth grade.
"We both love to problem solve, to take on really difficult challenges and do things that no one else is doing," he said about his mentee. "So I'm working with him the way my teachers worked with me."
Mariah Pieretti, Jack's mother, said the mentorship allows her son to feel part of the Cornell community and to deepen his interest in his instrument.
"I really enjoy the notes and the sounds that come out of a string bass," Jack Pieretti said. "I only play an eighth bass, but the notes are still very deep. Next year I will move up to a quarter bass, so the notes will get even deeper. I can actually feel the sound of the notes on the E string vibrate on my chest. As I have gotten better, the quality of the notes has gotten clearer and more intense."
While some of the elementary children in the program already work with outside teachers, for others, their meetings with the Cornell mentors are their only one-on-one sessions outside the lessons given in school.
"Part of our mission is to be a support system for public school teachers, to reinforce what they are doing in their ensembles," Kilburn said. "And most of all, we hope we are keeping the students motivated to practice and make music during some really tough times."
Although Kilburn is leaving Cornell for another position, Justice is working with music department and community leadership in hopes that the program will continue in the fall and expand to include other ensembles at Cornell and more elementary schools within Ithaca. 
More News from A&S