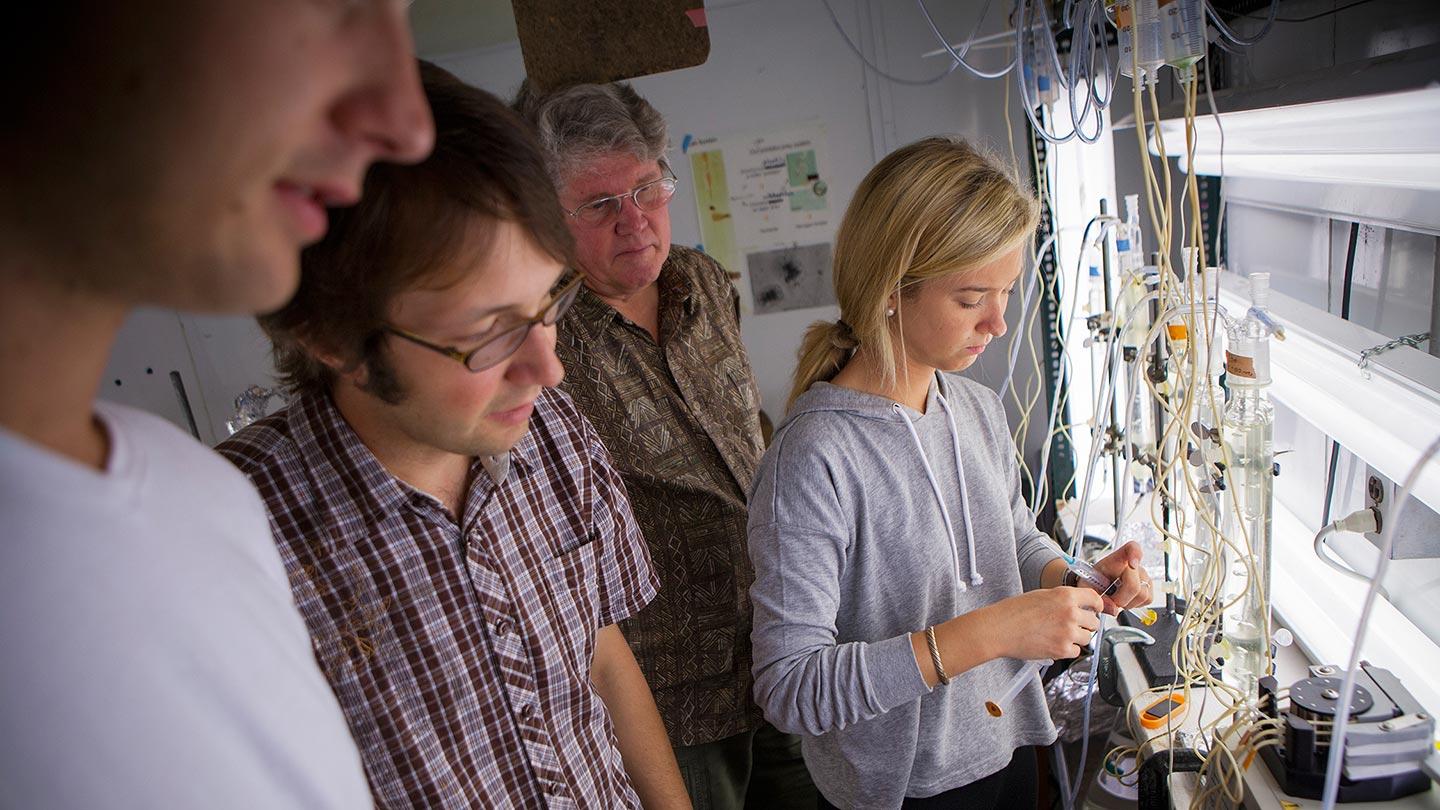 Summer Experience Grants
Meaningful experiences
Meaningful experiences
The leap from college to career often starts during summer break – hands-on experiences with research and internships help students clarify their interests and deepen their studies during the academic year. Summer opportunities are crucial to student career success, but these life-changing experiences frequently offer little to no funding. That's a critical barrier for many of our students – and one that the College of Arts and Sciences feels is vital to overcome.
The Summer Experiences Grants (SEG) do just that. They support students with living expenses, transportation, and travel so that these essential experiences are available to all of our students, who may otherwise not be able to afford them.
Last summer, thanks to alumni gifts, we were able to help 151 students discover and explore their future pathways. They worked for organizations ranging from the Supreme Court to the National Aquarium to the International Justice Mission.
"This experience has been essential to my career aspirations and gave me great exposure to the legislative and policy side of government in the heart of Washington, DC. It has definitely pushed me towards wanting to jumpstart my policy career on Capitol Hill."
- Henley Schulz '22
"I had experience in applications of research but didn't realize how much fun basic science research could be, and this summer has certainly helped me become more confident in both my passion and skills for scientific research."
- Andrew Ma '22
How these experiences change lives:
How to apply
Students: Interested in applying for a grant?
Visit the Summer Experience Grant resources page to learn more about how the program can provide you the opportunity to follow your passion.
Support summer experiences
Why support summer experiences?
Your gift to the College opens the door to a summer of career exploration and discovery for Arts and Sciences students – helping our students ascertain whether a career is a good fit for them, uncover new careers they didn't even think about or identify a new field of study to follow once they return to campus. The experiences are often life-changing.
"Internships help you develop an understanding of the world of work and they also help you develop an understanding of yourself; your skills, abilities, what clicks with you and what may not. They are golden opportunities that all students should partake in. It is a vital extension of the learning journey, complementing the Cornell academic experience. It is a pleasure and privilege to be able to support and enable a student to take advantage of and experience this integral component of the learning journey while at Cornell."
- Carol Rattray '78, parent of A&S'13 and A&S '18. Private investor, advisor and co-founder of the Rattray Kimura Foundation.
"Summer experiences are crucial for students to apply their knowledge in the real world. Through these experiences, they not only build transferable skills for future job opportunities, but it enables students to better understand their long-term interests and dreams so that they can make a difference in a way that is meaningful to them."
- Jacqueline Emmet '94, parent of A&S '23 
Make a gift to provide the opportunity for students to follow their curiosity and passions.