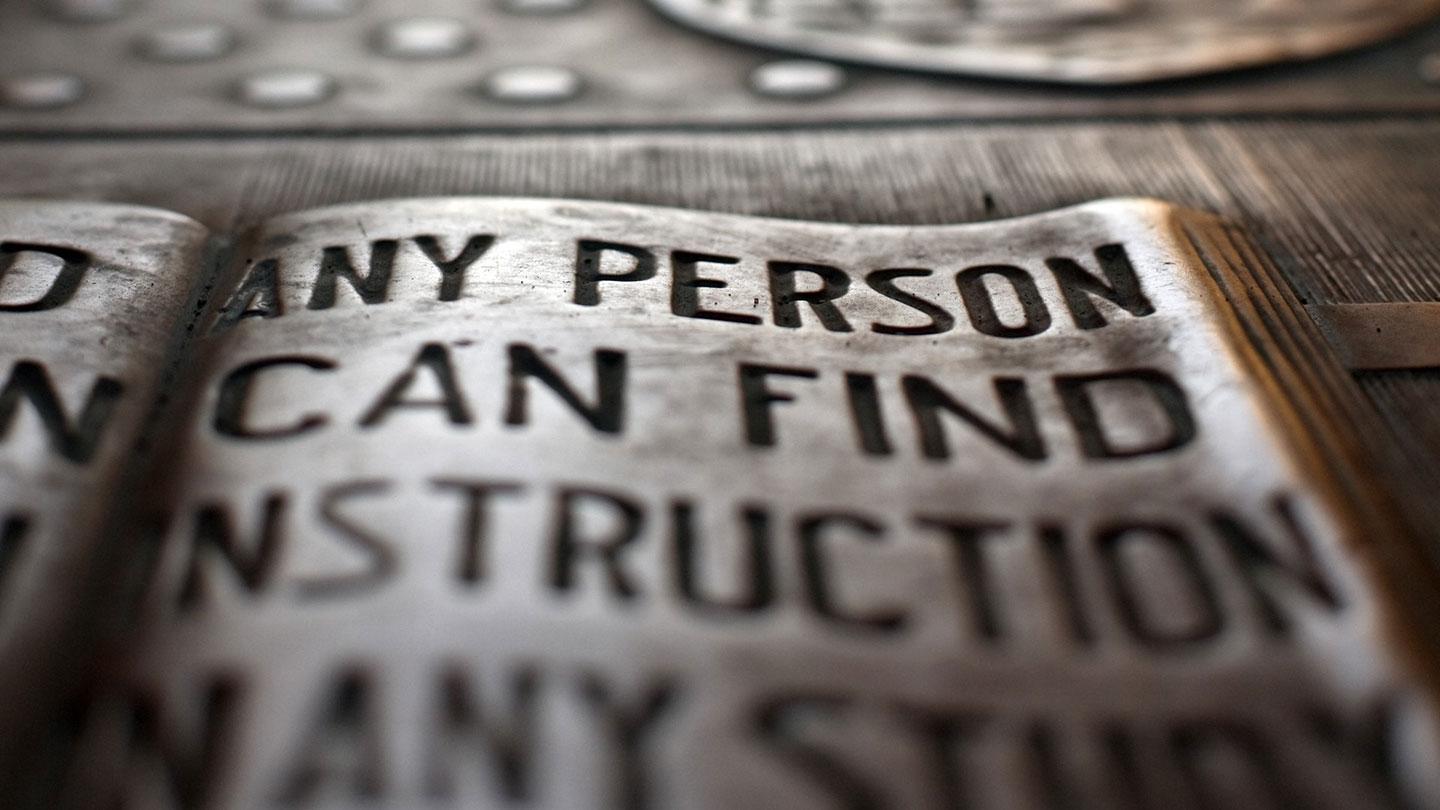 Beyond "… any person … any study"
The College of Arts & Sciences embodies Cornell University's founding principle:
I would found an institution where any person can find instruction in any study.

- Ezra Cornell, 1868
But a diverse student body and a breadth of academic pathways is not enough – all students also need to feel valued, respected, heard, intellectually challenged and encouraged to grow once they arrive at Cornell. This requires a commitment to an equitable and just institution that encompasses our entire community of students, faculty and staff. Here are some of the ways we express our commitment to diversity, inclusion, equity and justice.
Curriculum
A curriculum that emphasizes culture, language, social difference & global citizenship
Beginning in Fall 2020, all incoming Arts & Sciences students will take part in a new curriculum focused on exploration of humanity's wide diversity of knowledge and culture. Changes to the curriculum include new distribution requirements of social difference and global citizenship, as well as a continued commitment to culture and language.
All of our departments in the humanities and social sciences offer courses that are specifically designed to meet these requirements, as well as diversity requirements in the curricula of other colleges and schools at Cornell. Here are a few examples:
Academic programs dedicated to the study of identity
Arts & Sciences is home to most of the academic programs at Cornell that focus on the study of class, race, ethnicity, indigeneity, nationality, language, religion, gender, sexuality, and ability.
Our college is home to the first Africana studies program in the country, as well as the first women's studies program and the first Asian-American studies program in the Ivy League.
The American Indian and Indigenous Studies Program is housed in CALS; however, Arts & Sciences faculty teach in the program and our students can take courses or minor in AIISP. A&S students can also take courses through the Disability Studies Program in the ILR School.
Enhanced Opportunities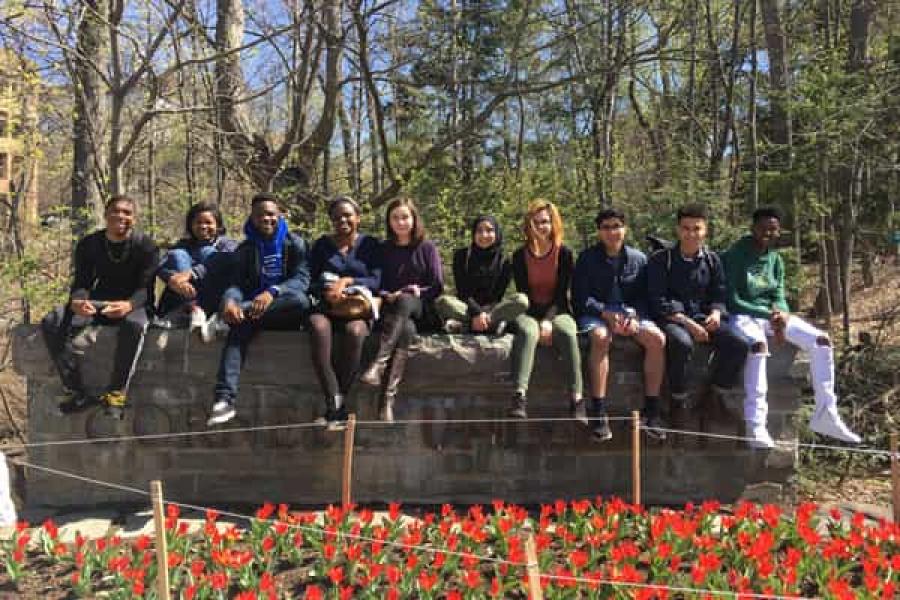 Enhanced opportunities & funding for historically underrepresented students
The college is committed to developing and supporting its myriad programs that provide enhanced academic opportunities for historically underrepresented and first-generation students.
Fellowships, mentoring & financial aid
Career development programs
Special advising & support
Summer bridge programs
Faculty at the Forefront
Faculty at the forefront
Across our departments and programs, faculty members are leading their fields in research on diversity, equity and justice. Our community benefits from their knowledge and expertise.
Related faculty research, scholarship and creative works
Diversity and Equity Committee 
The faculty-elected Diversity and Equity Committee seeks to identify areas in which equity and diversity require specific consideration to bring to the attention of the Dean.
These areas include hiring and retaining a diverse faculty; ensuring continued efforts to maintain an inclusive environment in departments, classrooms and extra-curricular activities; promoting equitable assessments, support and recognition of under-represented minority faculty; ensuring that faculty find relevant information and help on these issues; and that faculty-generated initiatives on diversity and equity get the attention they deserve from different programs and administrative units in the College to implement them. 
Professor
Term
Discipline

Mũkoma wa Ngũgĩ, Associate Professor, English

07/19 - 06/22

Humanities

Simone Pinet, Professor of Spanish and Medieval Studies, Romance Studies

07/19 - 06/22

Humanities

Lawrence Gibbons, Professor, Physics

07/19 - 06/22

Natural Sciences & Mathematics

Laurent Saloff-Coste, Abram R. Bullis Professor of Mathematics

07/20 - 06/23

Natural Sciences & Mathematics

Kendra Bischoff, Assistant Professor, Sociology

07/20 - 06/23

Social Sciences

Jamila Michener, Associate Professor, Government

07/20 - 06/23

Social Sciences
Teaching Innovation
Teaching innovation
For those who went to a poorly funded high school, which is too often the case for first-generation students and under-represented minorities, active learning can level the playing field, allowing them to close achievement gaps. Not only is active learning a way to help all students, it's also a way to reduce inequality.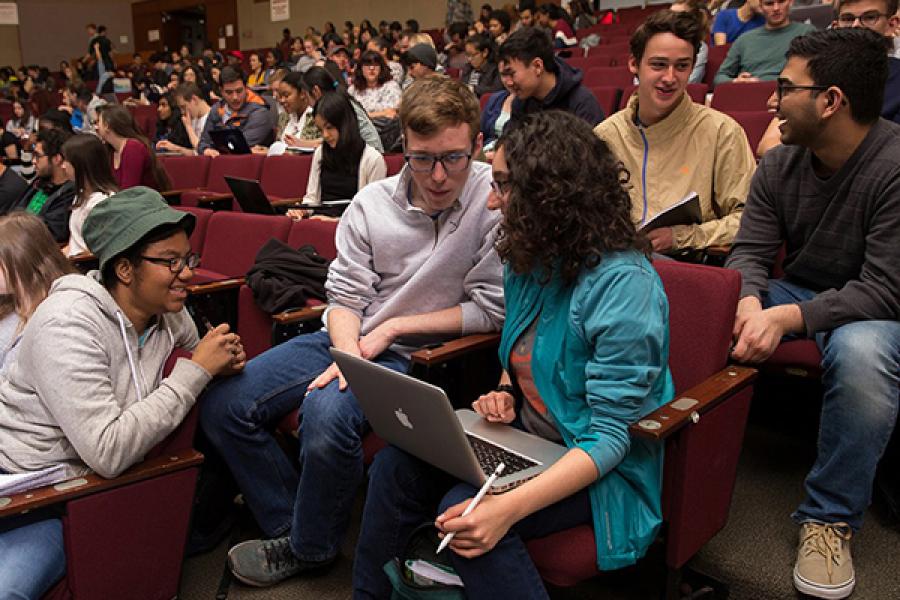 Student-Centered Teaching Innovation that Closes Achievement Gaps
The Active Learning Initiative, initially founded in the College of Arts & Sciences, has now expanded university-wide.
Learn more about The Active Learning Initiative
Take Action
Learn more and take action
Public engagement programming
In partnership with the American Studies Program, the College has launched a year-long webinar series, Racism in America, featuring faculty experts and journalist moderators exploring the far-reaching impacts of institutional racism.
The College has also partnered with the Department of English and the Africana Studies and Research Center to produce a yearlong Arts Unplugged series honoring Toni Morrison, M.A. '55, our beloved alumna and literary icon, on the 50th anniversary of her first book, "The Bluest Eye."
A&S news related to diversity, equity and justice
Land Acknowledgment for the Ithaca Campus
Cornell University is located on the traditional homelands of the Gayogo̱hó꞉nǫ' (the Cayuga Nation). The Gayogo̱hó꞉nǫ' are members of the Haudenosaunee Confederacy, an alliance of six sovereign Nations with a historic and contemporary presence on this land. The Confederacy precedes the establishment of Cornell University, New York state, and the United States of America. We acknowledge the painful history of Gayogo̱hó꞉nǫ' dispossession, and honor the ongoing connection of Gayogo̱hó꞉nǫ' people, past and present, to these lands and waters.
Learn more about this land acknowledgment through the American Indian and Indigenous Studies Program.